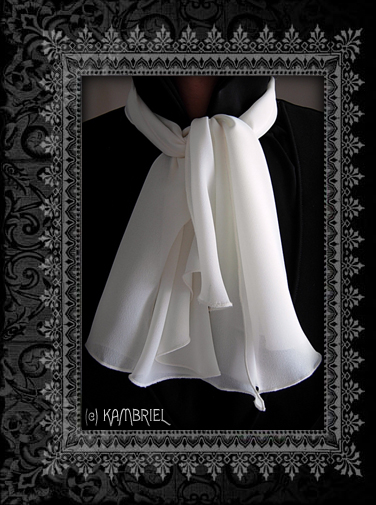 Ivory Georgette Ascot


Sir Percy Blakeney aka the Scarlet Pimpernel, once set forth a lengthy oration about how "the perfect knot at the throat told everything there was to know about a man". This elegant ascot is made from a softly draping matte ivory double georgette. This ascot flares out dramatically from the neck, and once tied, makes a statement worth repeating! Also available in black.

Ivory Georgette Ascot - $35

If you prefer to order with cash, check or money order, click here.