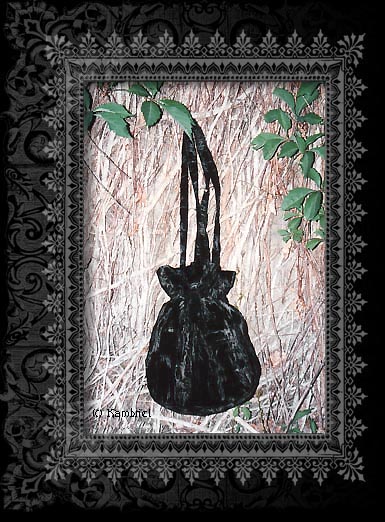 This fully-lined velvet purse has two useful outside pockets and provides ample room for carrying all of your essential gothickry. Measures approximately 12" wide and 13" deep, not including the matching shoulder straps!

~ Scroll down to see a brocade version of the Sorcerer's Bag, along with a sample of the current brocade ~

If you prefer to order with cash, check or money order, click here.