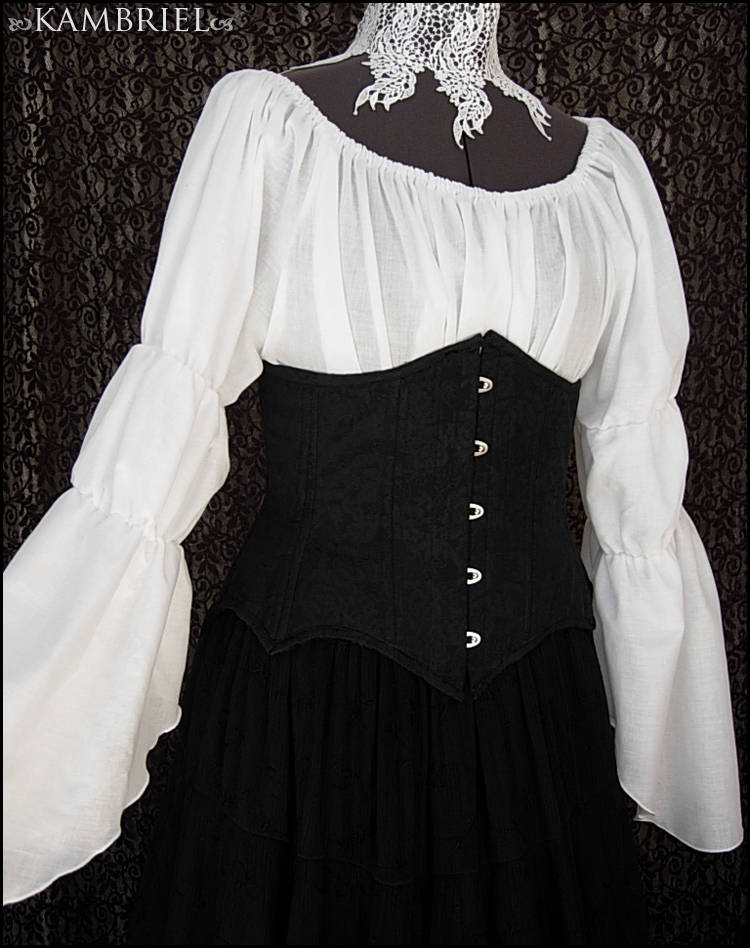 Semi-Sheer White Cotton Demonia Blouse


This beautifully draping, semi-sheer white cotton Demonia Blouse (below hip length ~ approx. 26" long) has twice-gathered and flared sleeves for a romantic look. The neckline can be worn either on or off the shoulders depending on your mood. Due to the generous fit & drape of the cut, this design works well for a wide range of sizes from petite to plus for bust measurements from the low 30"s up to the mid-50"'s, and the lower hem circumference measures approx. 63".

Shown in some photos being worn with a corset (not included). This style looks lovely either worn loose as is, or cinched at the waist for a more fitted look.

Semi-Sheer White Cotton Demonia Blouse - $65

If you prefer to order with cash, check or money order, click here.