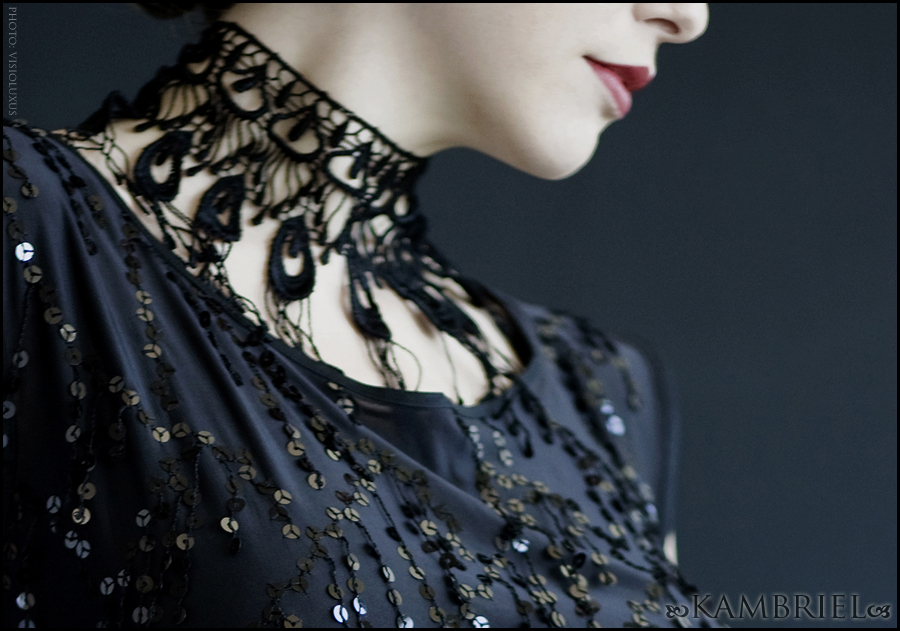 This elegant lace collar, which sits high on the neck with a motif reminiscent of ebony feathers and serpentine tendrils which rest upon the collarbones and shoulders, is dripping with all of the sophisticated grace and romance of Paris. The choker has an adjustable chain closure in the back, and can fit sizes anywhere between approx. 12" - 15". If a smaller or larger size is needed, you are welcome to specify a neck circumference when ordering.

Shown with our Speakeasy Dress.

Scroll down for other views.



La Plume Choker ~ $39

If you prefer to order with cash, check or money order, click here.