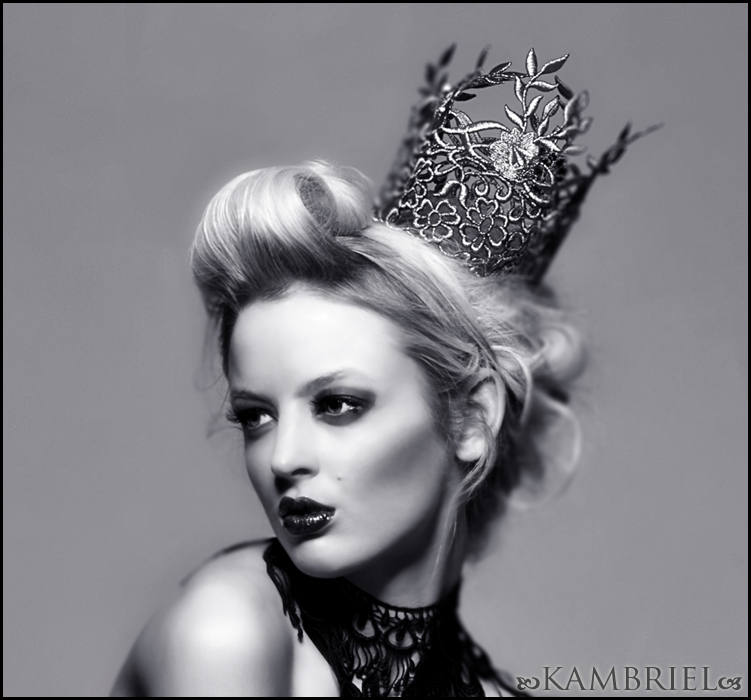 Ice Queen Crown

Suitable for an ice queen, this regal crown is crafted by hand from coordinating metallic silver laces which have been carefully handstitched to meld together as one. Designed to sit atop the head at a jaunty angle for whimsy, or centered for a more formal look, the crown can be secured in the hair with bobby pins or small barrettes through the lower edge of the open weave lace. The limited edition crown measures approx. 6 1/2" tall. A gorgeous piece straight out of a fairy tale, this would truly be the "crowning glory" for any princess or queen!

Shown with our La Plume Choker, and Silk Wisteria Gown.

Scroll down for other views.



Ice Queen Crown ~ $225

If you prefer to order with cash, check or money order, click here.