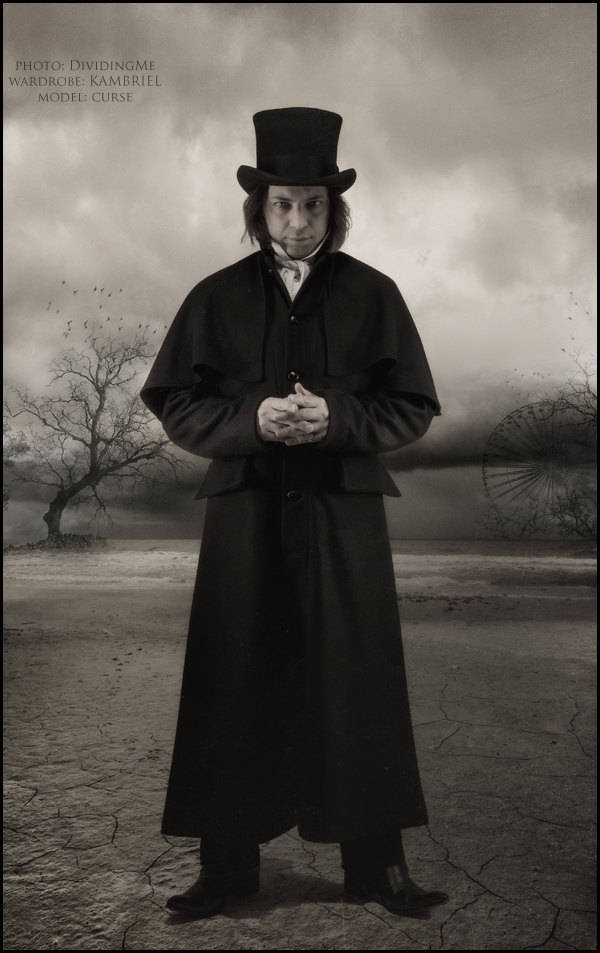 Caligari Greatcoat


Adapted from Kambriel's original design for Neil Gaiman, this classic high-collared black greatcoat is a one of a kind designer sample made from a richly textured wool & silk blend bouclé (please see photos 3 & 4 for views of the black wool/silk bouclé this version is made from), with a striking silhouette with its capelet, long sleeves, and inverted pleating from the center back waistline to lower hem. It buttons at center front, and has additional button accents detailing the back waist. It is lined throughout the upper torso and sleeves, and features four pockets to stash away accoutrements. Whether you are a dissolute highwayman or a consulting detective, this greatcoat will keep you warm and stylish on all of your adventures.

SIZING: This greatcoat is already made & measures approx. 45" at the chest (this is a finished measurement, so please remember to allow some extra room for ease & clothing worn underneath, which means it's best for sizes a bit smaller than that), with a sleeve length of approx. 24" and an overall length of 54".

Caligari Greatcoat - $295

If you prefer to order with cash, check or money order, click here.