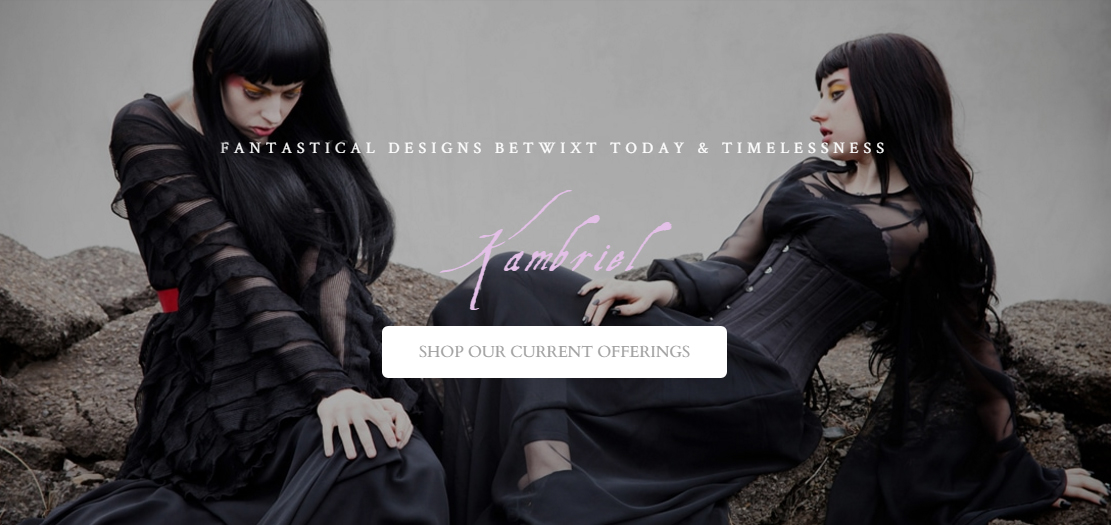 Please feel welcome to check out our current offerings in the Kambriel shop on Etsy!

Kambriel's influential signature style merges dark elegance and timeless art. Her award-winning designs have been featured worldwide

in museums, galleries, fashion shows, editorials, The New York Times & worn on the Academy Awards red carpet.