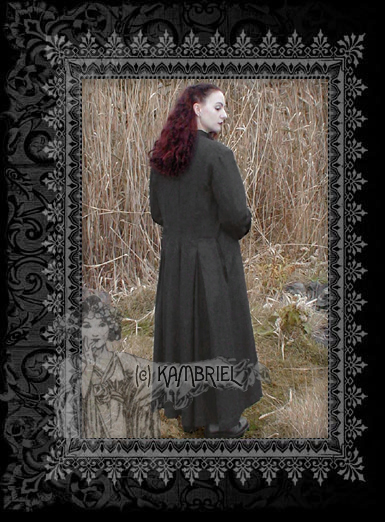 Full length (53"), classically designed, high collared priest cassock is made from black cotton twill or lightweight wool. Our cassock has deep arm cuffs extending from the forearm to wrist (can also be made without cuffs), internal rear-facing side pockets, and features inverted pleating for fullness from center back waistline to lower hem. Front is closed with your choice of antiqued silver filigree or matching black fabric covered buttons. Offered in sizes based on chest measurement. Also available in a fitted version.

~ Scroll down to see a front view ~

Priest Cassock



If you prefer to order with cash, check or money order, click here.