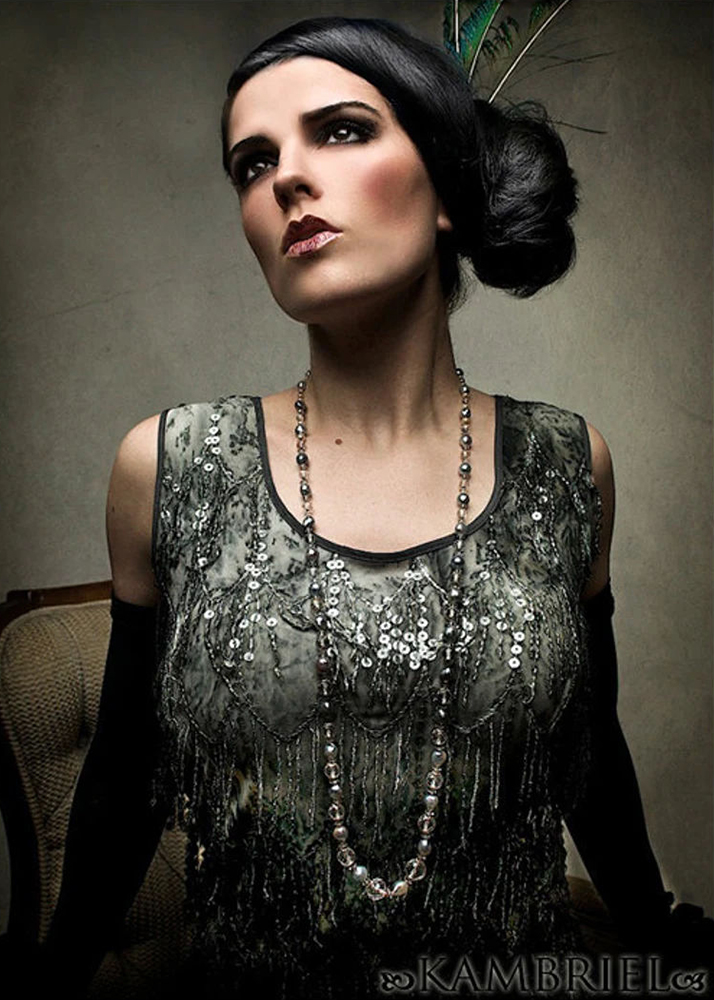 Stormy Weather Dress

This vamped-up, knee length, fringed flapper dress constructed with French seaming, is a tempestuous blend of varigated pale to darkest greys like the rolling clouds in a stormy sky, pouring down with thousands of "raindrops" that are actually overdyed clear sequin strands which drape like shimmering art deco spiderwebs.



~ Scroll down for other views ~

Photos don't fully capture its brilliance
~ you'll be mesmerized by the jazz era glamour of this piece when you see it (and see it move) in person!

Stormy Weather Dress ~ $295

If you prefer to order with cash, check or money order, click here.