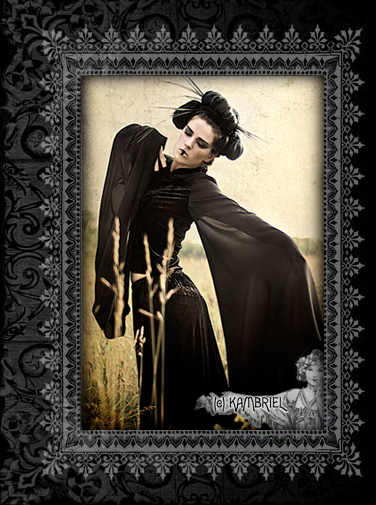 Velvet Geisha

This top and skirt set is a modern take on a dramatic Orientalist aesthetic fashioned from luxurious black crushed stretch velvet. The top features a Mandarin collar, upper side front opening and dramatically long, flared, semi-sheer georgette sleeves. An accented shoulder panel with an overlay of georgette continues the graceful flow of the georgette from shoulder down the arm. Shown with a coordinating modified A-line Skirt made to match with accents of georgette in the form of bias cut Waterfall flounces at the lower side hems.

~ Scroll down for more views ~


If you prefer to order with cash, check or money order, click here.